About studio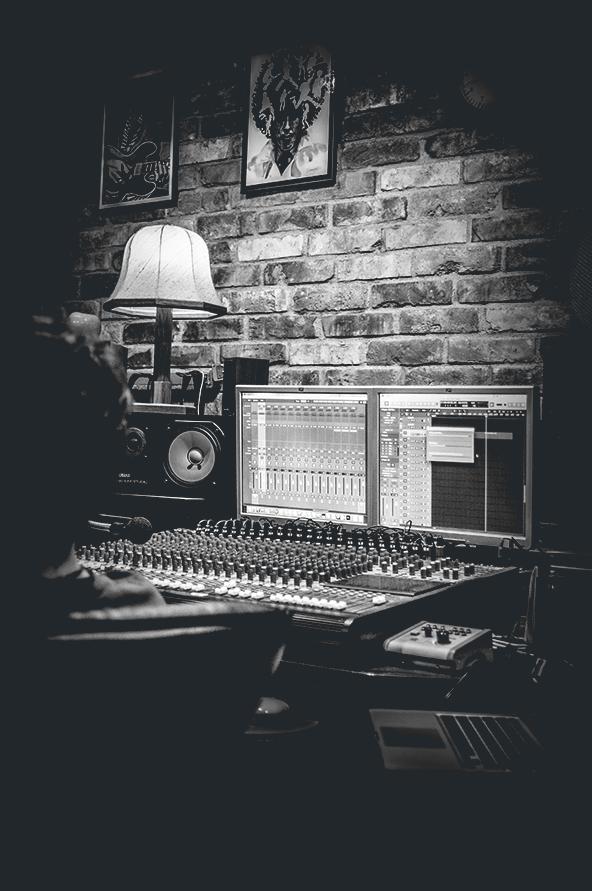 Perlazza Studio is located in Poznań, Poland. It is 80 square meters (861 square feet), and the roof is at the height of almost 4 meters. The building itself was built before WWII and is really solid. For quite a few decades, it was the office building of a brickyard, which is now non-existent. The walls are thick and so is the sound ;)
Perlazza Studio is located in Poznań, Poland. It is 80 square meters (861 square feet), and the roof is at the height of almost 4 meters. The building itself was built before WWII and is really solid. For quite a few decades, it was the office building of a brickyard, which is now non-existent. The walls are thick and so is the sound ;)
I spent more than 5 years looking for a place like this. I thought that since I was gonna move from the previous location to finally stop commuting to work, I might as well find a place that would meet specific requirements of a proper recording studio in the broad sense of the term. The most important consideration was the noise a studio produces.
As you may have guessed, the drums are the biggest problem… They can't be turned down. Even if they could, that's not the idea anyway ;-). It was quite a challenge to find a location in a city so densely populated as Poznań, where you could play the drums very loudly in the middle of the day. Normally, there's always a housing estate, an office or a shop nearby.
Apart from noise, there were other criteria: ceiling height, heating, humidity (or rather lack thereof), security, Internet access, distance from home, and, obviously, a good rental rate + a nice landlord.
After 5 years of searching, online activities, dozens of meetings with real estate agents, I finally FOUND IT!!! It happened towards the end of April 2012. I signed the agreement in early May, and pressed the 'Record' button on the 1st of September that same year.
A bit of history:
Between 2003 and 2012, Perlazza Studio was located in Opalenica – a town 40 km south west of Poznań. The first recordings there were done as early as 1998, which is when Guess Why (the band I was in at the time) recorded the drum, guitar and bass tracks for the album "Coffee Time" at the rehearsal space we were renting. Later, there were rehearsals and recording sessions held by such bands as Guess Why, Hotel Zacisze, Idioteque, Elizabeth, Acid Drinkers and more.
A regular studio started operating in May 2003, when a gentleman called Jacek Miłaszewski set foot in the rehearsal room. With his knowledge and good will, he helped me jump-start the Taklamakan Studio, which is the name the place was known under until the end of 2007.
In January 2008, the Taklamakan turned into Perlazza Studio as it had undergone a thorough reconstruction, which had an immensely positive effect on work comfort during sessions as well as results. Two acoustically separated rooms were a place where musicians could easily give vent to their musical ecstasies without having to endure tiresome noise.
In September 2012, the studio was relocated to 56 Mieleszyńska Street, Poznań, Poland. It's been operating there since.